Filipinas Heritage Library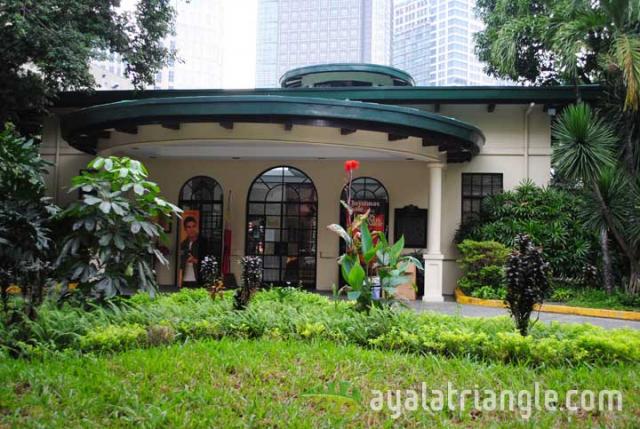 LIBRARY HOURS
Tuesday - Saturday (9 am-6 pm)
Makati Avenue, Ayala Triangle
Makati City, Philippines 1224
Trunkline: (632) 8921801
Fax: (632) 8921810
Website: www.filipinaslibrary.org.ph/
The Filipinas Heritage Library, a division of the Ayala Foundation, Inc. (AFI), is a one-stop electronic research center on the Philippines. We provide access to the wealth of Filipino heritage through the latest in information technology and telecommunications.
The Library houses over 13,000 contemporary volumes on Philippine history, art, language, religion and the social sciences, and over 2,000 rare titles, rare books on microfiche, maps, and an extensive library of slides and photographs.
It has also ventured into the digitization of its collection, CD-ROM publishing, as well as the development of web pages and electronic databases.
Formerly Nielson Tower
Built in 1937, Nielson Tower served as the control tower and passenger depot of the Philippines' first commercial airport. In World War II, Nielson Tower was used by Japanese forces as headquarters, and then later was taken over by Americans. It resumed operations as a commercial airport in August 1946. When seen from the air, Nielson Tower resembles the body of an aircraft. The site is now home to the Filipinas Heritage Library (FHL), a division of Ayala Foundation. In 2001, the United Nations Educational, Scientific, and Cultural Organization (UNESCO) Asia-Pacific Cultural Awards recognized FHL for its outstanding conversation and adaptive reuse of Nielson Tower's elegant Art Deco structure.