MoMo Cafe - Ayala Triangle Gardens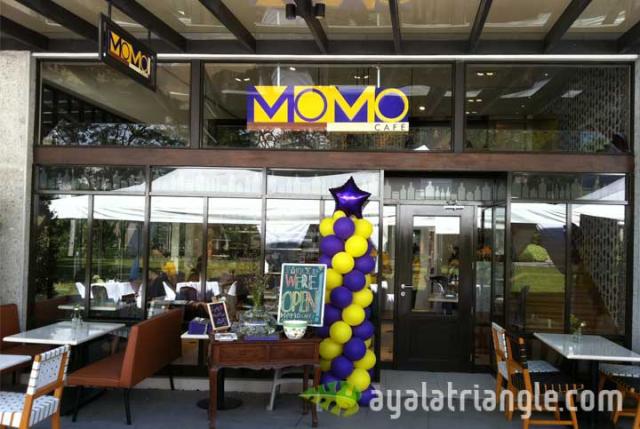 Operating Hours: 7:00 AM -10:30 PM , Mon-Sun
Contact Number: (02) 621-6162
This establishment at the Ayala Triangle Gardens is a hit with the yuppies becayse of the hip interiors. MoMo Cafe is not your ordinary coffee shop,because it stays true to its motto: "More Food, More Drink."
For a hearty breakfast, why not try The "Bestest" French Toast in Town? What sets this French toast apart is the layered Nutella with slices of banana topped with whip cream. Wait, there's more. The bacon strips on top gives you the right mix of sweet and salty, but if you want more flavor, you can always add syrup on top.
If you're visiting the place for lunch or dinner, they also serve thin crust pizzas, pasta, salads, homemade soup, and hot sandwiches.
The beverage lineup include signature smoothies and frappes with interesting flavors such as peach lychee, watermelon and green mango, chocnut butter finger, or the stawberry granola yogurt. But they also take pride in its own frozen iced tea that also has various selections. Finally, their Baileys and Me coffee is spiked with alcohol for the flavorful picker- upper.