Bon Chon Chicken - Ayala Triangle Gardens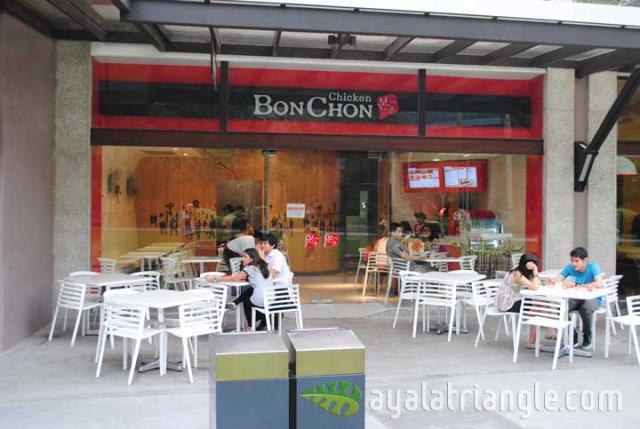 Operating Hours: 10:00 AM - 10:00 PM, Mon -Sun
Contact Number: (02) 621-6188
Bonchon Chicken is a Korean franchise and a favorite in New York. Ever since the opening of their first Manila branch in Ayala Triangle Gardens, people have been lining up to taste the crispy and tasty chicken wings and drumsticks.
The secret to having crunchy chicken is the double-frying technique, where the first fry gets rid of the chicken fat to make it crispy and the second fry has the soy garlic or spicy sauce.Aside from drumsticks and chicken wings, the Manila franchise also has rice meals and sides like fries and pickled radish. Other entrees are the bulgogi wrap and chicken sandwich.
The fastfood has a refreshing ambiance with artwork on the walls. Barkadas can also to choose to sit n the tables outside facing the beautiful garden for a more fun dining experience.