Golden Spoon - Ayala Triangle Gardens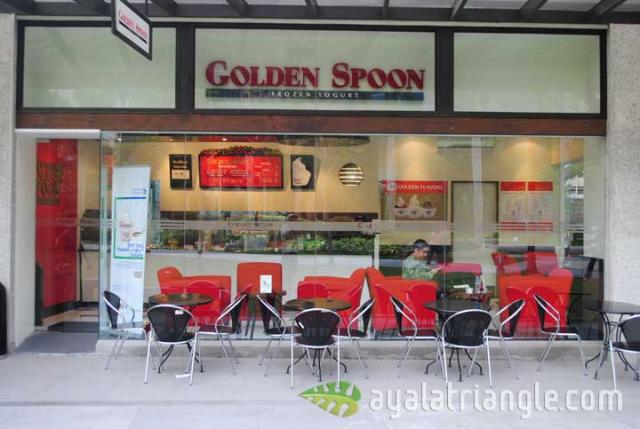 Operating Hours:
12:00 PM - 10:00 PM, Mon -Thurs & Sun
12:00 PM - 11:00 PM, Fri -Sat
Contact Number: (02) 759-4160
With the number of yogurt places budding around the Metro, Golden Spoon does not disappoint. A popular frozen yogurt joint in Southern California, Golden Spoon opened its Manila branch this year.
Currently serving in Ayala Triangle, flavors to drool for include Chocolate Caramel, Cake Batter, Boysenberry, and Cheesecake among others. What sets Golden Spoon apart from its rivals are the flavored yogurts and the wide variety of toppings, hot and cold. Just remember that the yogurt from Golden Spoon may be fat-free, but the chocolate, caramel and mallow creme are certainly not.
Go for a visit at Golden Spoon if you like yogurt that is not too sour and unique flavors with a twist. Their yogurts taste just like homemade ice cream- sweet and creamy but so much healthier.