Poco Deli - Ayala Triangle Gardens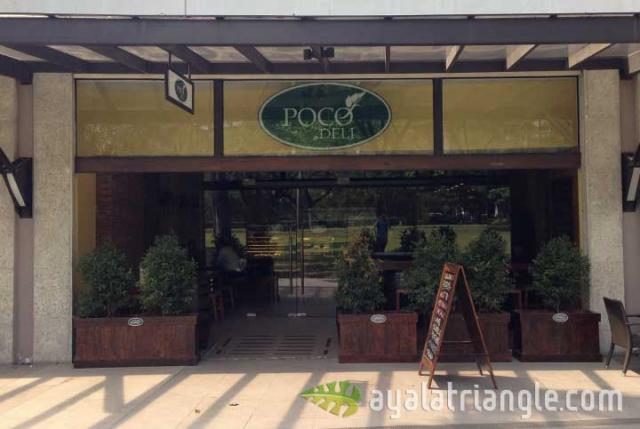 Contact Number: (02) 477-4332
A favorite along the strip of restaurants in Brgy Kapitolyo in Pasig, fans of Poco Deli rejoiced upon the opening of a branch in Ayala Triangle Gardens. Having the same ambiance with wooden tables and benches, Poco Deli is still the go-to resto for sausages, cake, and comfort food.
The bestsellers are the mouthwatering Bacon Slab- which has thick slabs of bacon over bacon rice and two fried eggs, the Irish beef stew- which has beef that is marinated in dark beer to bring out the unique fllavor. The Homemade German Meatloaf and Gourmet Tapa are also served with eggs and bacon rice. The meals go well with the Citrus Delight- a refreshing and sparkling drink with four kinds of fruits and soda. (Be sure to ask for it because it's not included in the menu!)
Leave space for dessert because their heavenly desserts include the Blackout Chocolate Cake, Red Velvet Cake or Cupcake and frozen yogurt among others.