Pho 24 - Ayala Triangle Gardens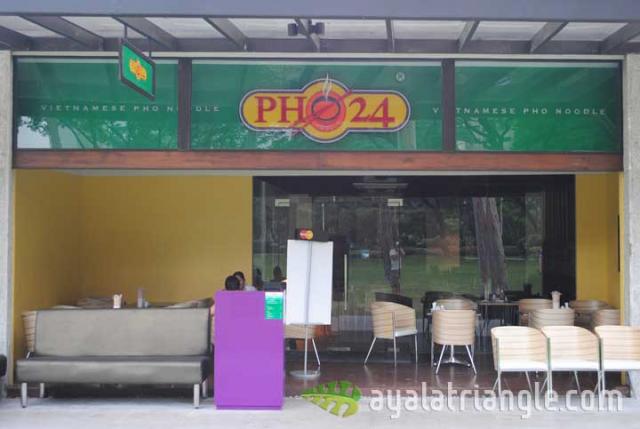 This Pho 24 branch is now closed and has been replace by BreadTalk Transit
Operating Hours: 11:00 AM - 2:30 PM, 5:00 PM - 10:00 PM
Contact Number: (02) 621-6133
Website:
Pho24 is a Vietnamese food joint that is popular for its noodles soups made with the freshest ingredients.
For starters, the deep fried spring rolls is a good choice. The sweet vinegar dipping sauce gives the spring rolls a "kick" and the wrap is actually thicker than the usual spring rolls. The fresh spring rolls (Goi Cuon) is also an option for those that try to avoid fried foods.
Pho24 also serves hot and iced Vietnamese coffee known as the Ca Phe Dhen and Ca Phe Da. Tra, Vietnamese tea is also available for a much-needed caffeine boost. The traditional Vietnamese desserts are the Che Dau Trang which is a tasty white bean porridge  is a good way to end a meal.